Today, Brit from Brit Stewart Weddings & Landlocked Bride is sharing one of my favorite things in weddings and events: metallics!  love…
I love metallics as much as the next wedding stylist. But, in all reality, I love mixing metallics with dramatic and bold colors. Black is such an easy color to pair with gold and silver. And, with the right balance, can create a dazzling palette.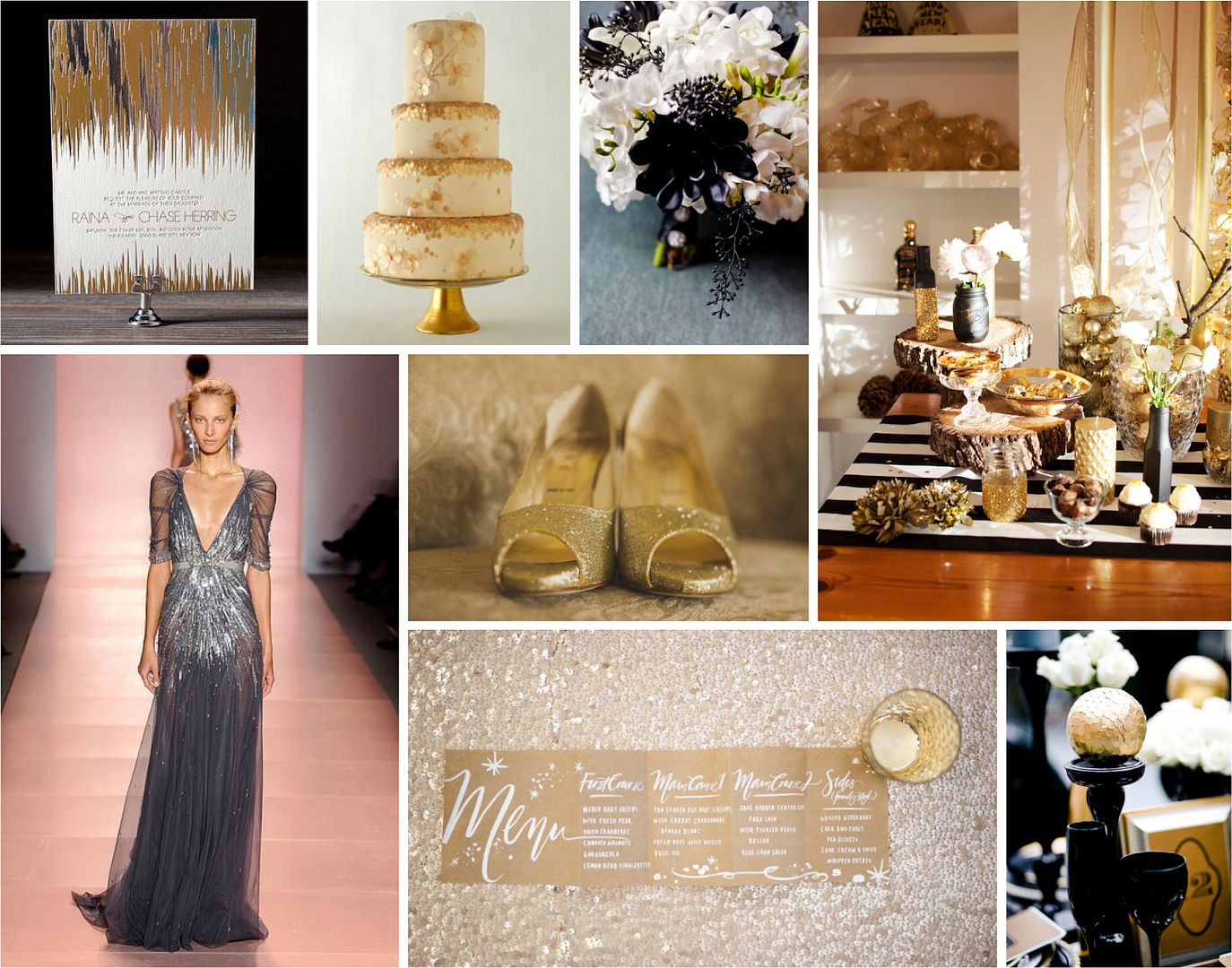 But, black is just the start of it. Gold looks awesome with red, pink, blue and green.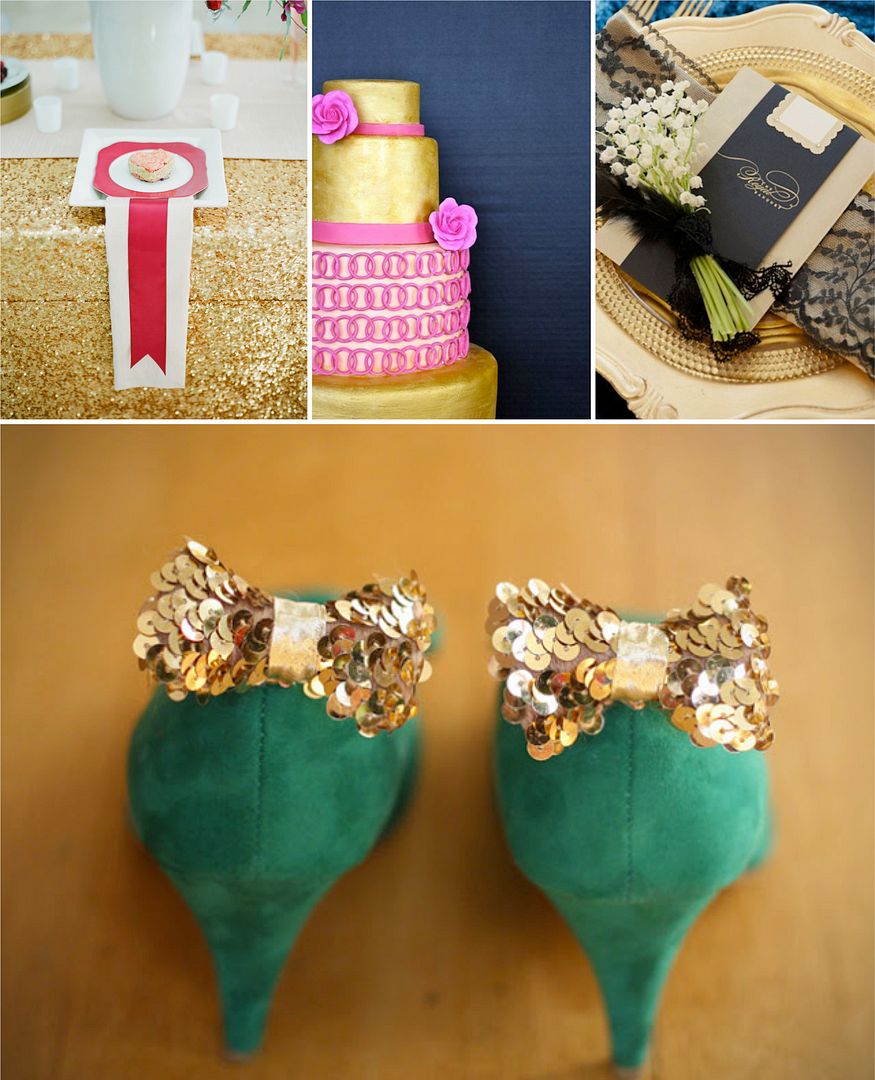 What's your favorite way to dress up metallics?